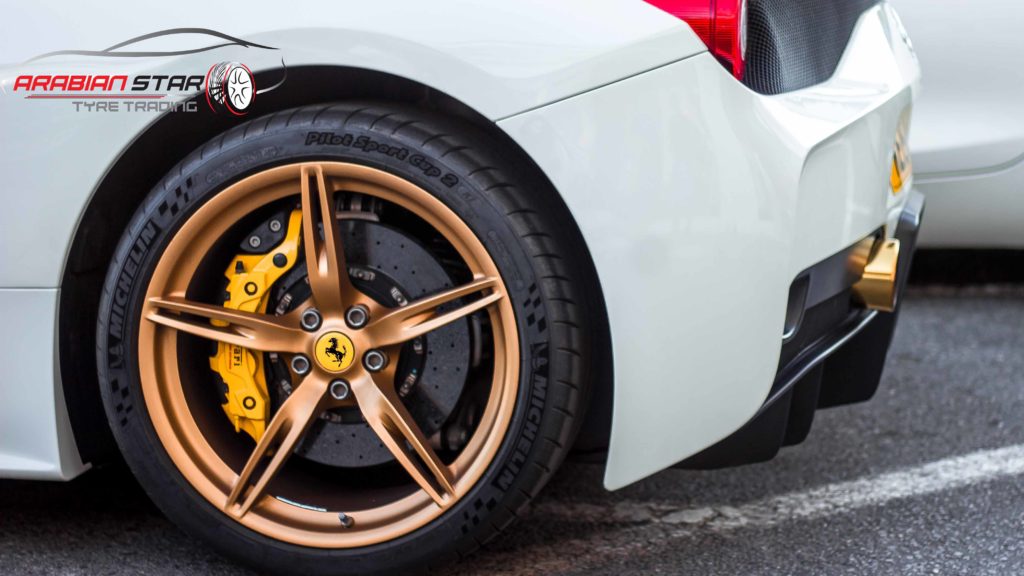 Tyre Rotation Service Abudhabi
Tyre Rotation Service AbuDhabi. Rotating your tires on a regular basis will help to ensure a longer tread life, better gas mileage and smoother ride. Arabian Star Tyres offers free tyre rotation to our customers who have purchased new tyres from us at every 10,000 kms.
Scheduling a tire rotation is a quick and inexpensive way to maximize the life of your tires. Rotating your tyres leads to a prolonged tread life and promotes even tread wear for all tyres on your vehicle, which will lead to improved gas mileage, increased tyre performance and an overall smoother, more comfortable ride.
Arabian Star Tyre Rotation Service in AbuDhabi includes:
The Minor package uses the appropriate grade of mineral, semisynthetic or fully synthetic oil (Matrax Lubricants) based on manufacture specification for your vehicle and contributes to extending the life of your vehicle's engine, usually recommended between 7500kms to 15000kms interval.
Rotation of tyres on your vehicle to optimize tread life in accordance with the vehicle manufacturer's recommendation
Tightening of lug nuts to manufacturer's torque specification
Check and set tyre pressure to your vehicle's specification
Courtesy Vehicle Inspection
As a leading tyre rotation service provider, we recommend rotating your tyres at the recommended frequency by your vehicle's manufacturer. Our service associate can help you determine if your tyres have any signs of uneven wear. So, contact us today if you are looking for tyre rotation or tyre balancing service UAE.
Schedule Your
Appointment

Today
AUTO SERVICE & REPAIRING SPECIALIST IN ABU DHABI