Buying tyres is crucial to owning a car, particularly if you have an older or low-mileage vehicle. But discovering the best tyre shops in Abu Dhabi can be challenging. There are multiple good tire shops, but only a few are worth pursuing. 
Tyre shop reviews are helpful for anyone selecting the best tyre shop for their car. However, if references are not practical for you, it needs a lot of research to locate the best tyre shops. 
Therefore, it would be nice if you did your investigation before you made any decisions. But with the help of this blog, you will discover the best tyre shop in Abu Dhabi.
Best tyre shop in Abu Dhabi
Regarding the best tyre shops in Abu Dhabi, Arabian Star is the best tyre shop in Dubai. At Arabian Star, we are passionate about our clients and want to equip them with a suitable solution to their tyres. Therefore, we treat each client with respect, quality, and truthfulness. 
Furthermore, all our tires are serviced at the client's location, so you do not have to drive anywhere.
Arabian Star has been a tyre store in business for years. Our gallery of tyres for deals displays a variety of tyres and car tyre price in UAE we can suggest. We are always glad to assist customers with all their tyre requirements, whether for private or commercial purposes.
Arabian Star is a part of the most prominent and leading chain of tyre outlets in Abu Dhabi. We offer our clients car products from respected brands worldwide and support them with advanced technology and great expertise. We were established to be the most promising tyre shop in Abu Dhabi with the revered support of topmost brands.
Why Choose Us?
Best products
We offer tyres and associated products from top-notch brands across the globe. 
100% transparency
We ensure that you obtain a well-detailed break-up of each minor restoration work.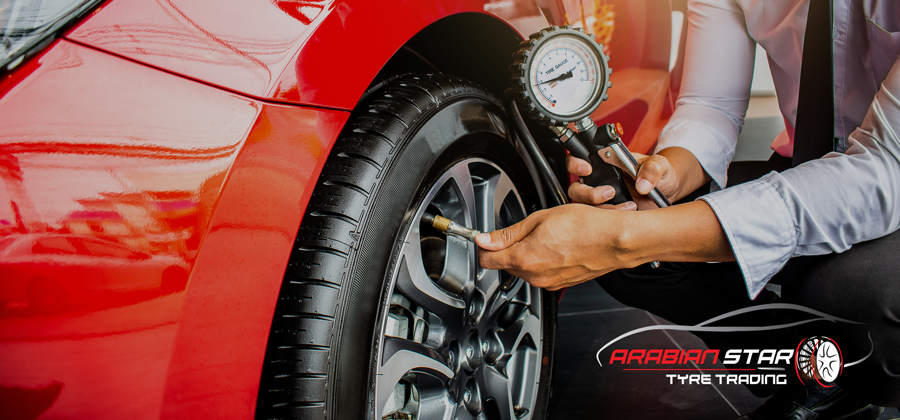 Genuine products
We are a friendly & accommodating professional group of individuals in Auto Care.
Trusted and quality services
Outstanding and committed customer service with a fast delivery response.
Best prices
You can witness servicing costs upfront on our product and service calculator.
From the world's finest tyres to quality alloy wheels, from long-lasting batteries to high-performance engine oils and with the newest imported hi-tech equipment for specialized assistance for wheel alignment, tyre fitment, wheel balancing, nitrogen-gas filling, alloy-wheel fitment, battery service, and oil changing makes Arabian Star the best and the unmatchable in the nation. 
Therefore, if you're looking for a car tyre Abu Dhabi, contact Arabian Star today!