When buying tires, many people believe that the cheapest option is also the lowest quality. Nonetheless, this doesn't have to be the circumstance. With research and innovative shopping strategies, you can find high-quality tires at a fraction of the cost of brand-new ones. Read on if you wish to get your hands on high-quality yet Cheap Tyres In Abu Dhabi!


Here are a few pieces of hint to help you get initiated:
Shop around

: Don't settle for the first set of tires you come across. Instead, take a moment to shop around and compare prices at different retailers. It will give you a better idea of what kinds of deals are available and help you find the best price.
Look for sales and discounts

: Many tire retailers offer sales and discounts throughout the year, so keep an eye out for these. You may snag a great deal on a set of high-quality tires.
Consider used tires

: Buying used tires can be a great way to save finances while still getting a high-quality product. Inspect the tires thoroughly before purchasing to ensure they are in good condition.
Check for ratings and reviews

: Before purchasing

Car Tyre Abu Dhabi

, check for ratings and reviews of the tires you're considering. It will give you a better idea of the tires' performance and help you make an informed decision. 
Look for warranties

: Many tire manufacturers offer warranties on their products. Make sure to look for this when shopping for tires, as it can give you peace of mind in case of any issues.
Don't compromise on safety

: When looking for cheap yet high-quality tires, it's important to remember that safety should always come first. Make sure the tires you're considering meet or exceed the safety standards set by the government.
Check the tire's tread depth

: The tread depth is an essential factor that determines the tire's performance and safety. Look for tires with a deeper tread depth, as this will indicate that they have more miles left on them.
Check the tire's ag

e: Tires, like all products, have a shelf life. Check the tire's age and avoid buying tires older than six years.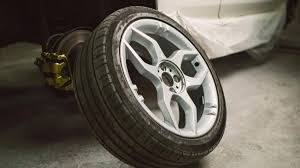 By following these recommendations, you'll be able to find high-quality tires at a fraction of the cost. Remember, a little research and smart shopping can go a long way in finding the perfect tires for your vehicle.
Therefore, if you need to learn more about offers and Car Tyre Price In UAE, contact non-other than Arabian Star!